Time-Dependent Drying Mechanism Lowers Energy Consumption in Food Drying Industry
You may have the experience of walking in a meadow – smelling the heavenly odor of greens and purples and oranges, perhaps with a slight breeze touching your face and taking you out of this world. You may even feel free to bend and caress the velveteen sheet of the land.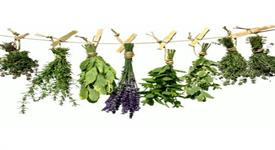 Though some of these plants are there for the mere sake of being there and mesmerizing the wanderers, many of them have therapeutic functions. They can be picked, cleansed, dried, and brewed into herbal teas that sooth you.
Drying agricultural products is not limited to herbs; it is a method that can be used to preserve many other products for later use. The first method to dry agricultural products has always been using the free, constantly available energy that shines its way to our days: the sun. But the need for drying more products in lesser time grew, and so did the necessity for the invention of machines and equipments that can do the job.
Since late 19th century, agricultural engineers and researchers have tried to find the optimum mechanism for such food-drying machines. One of the main problems with these machines is their high rate of energy consumption. According to the surveys, 15 percent of energy consumed by industries belongs to this line – an amount which by no means can be taken for granted.
Moreover, in the drying process, the products undergo vast physical, chemical and biological changes which may affect their appearance as well as their nature. Therefore, devising a mechanism that preserves the quality of the products and consumes less energy while doing so seems to be a must.
In an INSF-funded project, researchers from Isfahan University of Technology have designed and built an agricultural-product drying machine that applies automatic time-dependent drying scheme in the process, with the focus on horticultural corps.
As the project PI stated, this machine uses time-dependent drying pattern which utilizes heat energy for fixed-bed dry in a manner that is time-dependent. The first phase of the project was designing and building the equipment, which itself was conducted in two stages: design and development of the dryer; and design and development of the control unit.
Following the principles of hot-air dryers, a machine is developed to dry fruits and other horticultural corps. During each phase, energy consumption rate and quality indices of the dried product have been examined and compared with the output of other methods. The drying conditions (relative humidity, temperature, and the speed of air flow into the dryer container) are altered with regard to the level of humidity of the product.
So next time you are in the meadow, walk around joyously and do not burden yourself with the drudgery of drying the herbs in traditional ways; this INSF-funded machine can relieve you of the pain with low levels of energy consumed and high levels of quality preserved.